VidiCable Affiliate Program
Join VidiCable Affiliate Program & Earn Money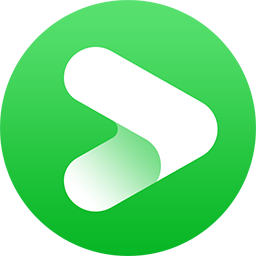 VidiCable
All-in-one video downloader to download videos from many sites.
Download videos from 15+ sites
Fast speed and intuitive interface.
Keep audio tracks and subtitles.
Available on Windows and Mac OS.
Learn More
Welcome to the VidiCable Affiliate Program! This program has been designed to help you maximize your earning potential. As a VidiCable affiliate, you'll have the opportunity to work alongside professional software manufacturer and generate additional revenue, all at no cost to you. Read to know more details about our Affiliate Program!

How to Join VidiCable Affiliate Program?
To ensure that both your rights and ours are protected, we kindly request that you review the detailed VidiCable Affiliate Policy before signing up to become an affiliate. If you have any additional questions, please feel free to contact us via email at support@vidicable.com.
Register your affiliate account

Click on the provided link to register an account and join VidiCable affiliate.

Get and share your affiliate link

Share VidiCable affiliate link on your website, social media, YouTube channel, and more.

Earn your commissions

By generating sales for VidiCable through your affiliate link, you can start earning your commissions right away.
Comission Rate?
| Monthly Sales Amount | Commission Rate |
| --- | --- |
| $0-$4999 | 40% |
| $5,000 or higher | 50% |
*All coupon sites will get up to 30% commission per sale.
* To guarantee both your rights & benefits and ours, please click to know VidiCable affiliate policy.
Why Choose VidiCable Affiliate Program?
By participating in the VidiCable Affiliate Program, you can take advantage of these benefits and more, while working with a team that is dedicated to your success.
Trusted brand
VidiCable is a trusted brand with a reputation for providing high-quality video download tools. As an affiliate, you'll be promoting products that are reliable, effective, and well-regarded by customers.
Lucrative commission rates
VidiCable Affiliate Program is an ideal business opportunity with a low barrier to entry. Earning money is simple and hassle-free; you can receive a commission rate of up to 50% on every sale you generate as a reward for your hard work.
Customization on Demand
At VidiCable, we understand that every affiliate has unique needs and preferences when it comes to linking options. That's why we offer flexible linking options that can be customized to meet your specific requirements.
Simple Operation
All you need to do is visit Impact and obtain our affiliate cookie links. With these links, you can easily promote VidiCable products on your website, social media, blog, and more, and earn your commission with ease.
Who Can Join VidiCable Affiliate Program?
Who can participate in this program? Here are a few examples: