Full Download 'The Damned United' (HD MP4)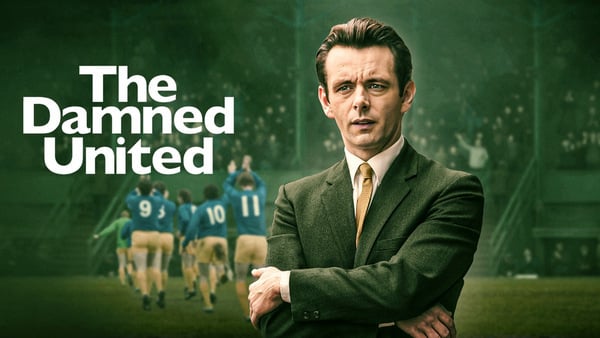 During the period of 2022 World Cup, if you are looking for some soccer movies to kill the time with no competition, The Damned United is a great option. The film is a 2009 film that tells the story of Brian Clough, a successful football manager who takes over at Leeds United in 1974. The film chronicles the 44 days that Clough is in charge of Leeds, during which time he falls out with the players and the fans. The Damned United is based on David Peace's 2006 novel of the same name, and it stars Michael Sheen as Clough. The film was directed by Tom Hooper and was nominated for two Bafta Awards, including Best British Film.
The Damned United is available on Amazon Prime. You can rent it at $3.99 or buy it at $7.99. As known, you only can keep Amazon rentals for 30 days, and need to finish watching within 48 hours once you have commenced streaming or downloading. In case you want to download and keep the soccer movie 'The Damned United' on your device permanently, then you cannot miss this guide, as below we will show you the full guide of downloading the film in MP4 format and saving it locally.
VidiCable Amazon Video Downloader is a tool that enables users to download videos from their favorite streaming platforms, including YouTube, Amazon Prime, and Netflix. The program is simple to use and offers a variety of features that make it an essential tool for anyone who enjoys watching videos offlome. With VidiCable Video Downloader, you can download any of your favorite movies and shows from Amazon Prime Video and other sites and save them as MP4 or MKV files. The program also provides users with the ability to download subtitles for their videos, making it easy to watch foreign films or TV shows. The video quality is up to 1080p. Overall, VidiCable Video Downloader is an essential tool for anyone who enjoys streaming videos offline.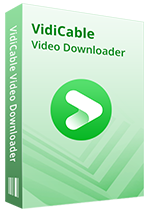 Features of VidiCable Video Downloader:
Free record videos from Twitter, YouTube, Vimeo, TikTok, Dailymotion and more.

Upgrade to record shows and movies from Netflix, Amazon Prime, Disney+, Hulu, HBO Max, Discovery+, Paramount+.

Save your favorite videos in MP4 or MKV format.

Preserve multilingual audio tracks and subtitles.

Safe and clean, no ads or any plugins.
Download Win
Download Mac
The following is the detailed guide about how to download The Damned United with VidiCable, all you need is to download VidiCable and follow the steps.
Step 1

Select Website and Log in to account

Launch VidiCable and choose the website you want in the popup interface. Then, type anything into the search bar and there will be a pop-up window prompting you to log in to your account of Amazon Prime.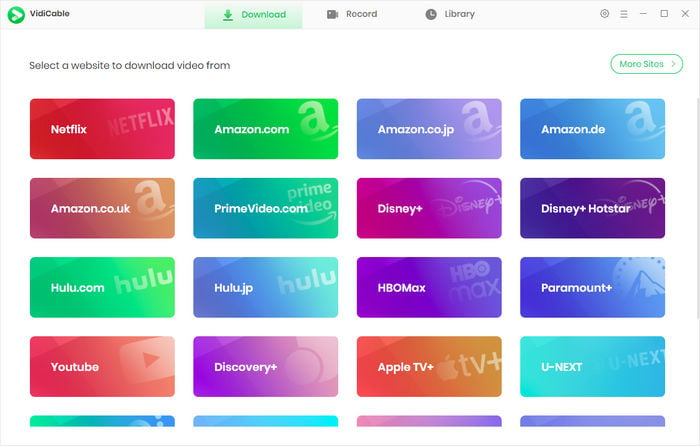 Step 2

Customize Output Settings

Next, you can choose the output settings such as quality, audio type, language, etc. in the Setting window.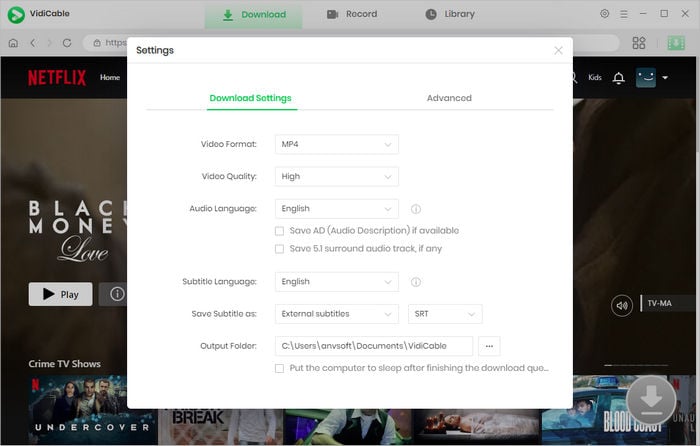 Step 3

Add Video

You can search for the video by either entering the name or copying and pasting the link of the video into the search box.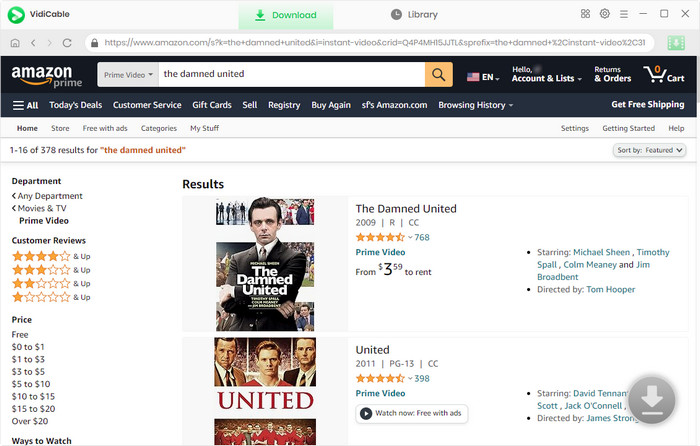 Step 4

Select Advanced Download

Before downloading, you can customize the quality, subtitle language, and audio track in the Advanced Download window.

For downloading The Damned United, you can click the "Advanced Download" icon next to the "Download" icon. If you want to download a TV show, you can just click the "Advanced Download" button on the bottom left of the pop-up window.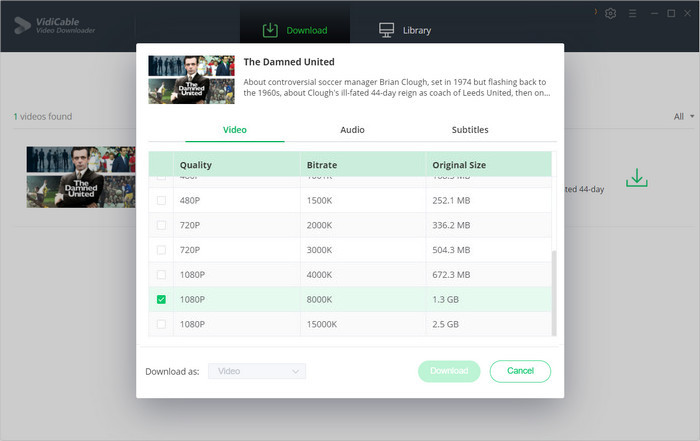 Step 5

Download The Damned United

Finally, click the download icon to download the added video, and it will be added to the output folder you set before. You can check the downloaded videos in the Library.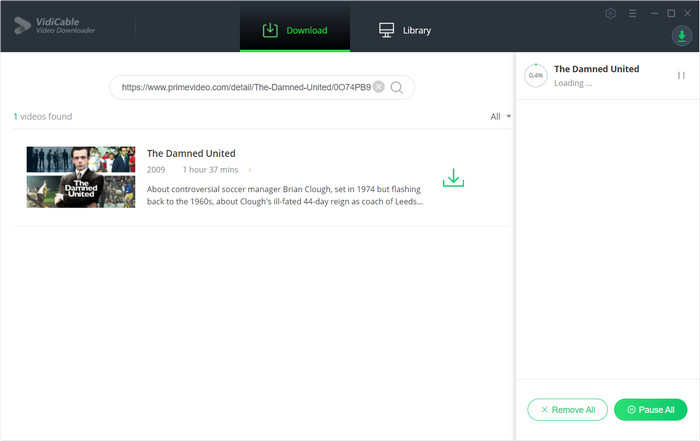 In addition to The Damned United, there are also some other soccer movies for your streaming.
1. Bend It Like Beckham:
Bend It Like Beckham is a 2002 British-American sports romantic comedy film directed by Gurinder Chadha. The film stars Parminder Nagra and Keira Knightley as two 18-year-old girls who pursue their dream of playing professional soccer despite the opposition of their traditionalist Sikh parents. The film follows Jess Bhamra, a teenage girl living in London, as she joins a local women's football team and attempts to balance her traditional family life with her newfound passion for the game. Bend It Like Beckham was a critical and commercial success, grossing over $76 million worldwide. The film received several awards and nominations, including an Academy Award nomination for Best Original Screenplay. In 2003, the American Film Institute ranked Bend It Like Beckham number 84 on its list of the 100 Greatest American Films of All Time.
2. Diego Maradona:
Diego Maradona is a 2019 documentary film directed by Asif Kapadia. The film follows the life and career of Argentine professional footballer Diego Maradona, widely regarded as one of the greatest players of all time. It features never-before-seen footage from Maradona's personal archive, as well as interviews with those who knew him best. The film was released to critical acclaim, with many critics praising Kapadia's direction and the insights it provides into Maradona's life. Diego Maradona is a must-see for any fan of football or documentary filmmaking.
3. Goal! The Dream Begins:
Goal! The Dream Begins is a film about a young man named Santiago Munez who is from Los Angeles but has always dreamed of playing professional soccer in England. When he finally gets his chance, he must overcome not only the doubts of those around him but also his own self-doubt in order to succeed. The film follows Santiago as he adjusts to life in England, makes new friends and enemies, and ultimately learns what it takes to be a professional soccer player. Goal! The Dream Begins is an inspiring story of following your dreams and never giving up. It is sure to leave you wanting to cheer for Santiago every step of the way.
4. Back of the Net:
BACK OF THE NET tells the story of Cory, a 16-year-old overachiever looking forward to spending the summer in Australia studying oceanography aboard ship. When she accidentally gets on the wrong bus at the airport, she finds herself at an elite soccer camp instead. By then her ship is already out to sea, so Cory will have to make the best of being stuck at a camp for a sport she's never played in her life. All while navigating between attention from a cute guy, new friendships, and jealous rivals. Oh, and learning how to kick a soccer ball, too.
5. Pelé: Birth of a Legend
Pelé is a 2016 documentary film directed by Jeff and Michael Zimbalist about the life of Brazilian football legend Pelé. The film chronicles Pelé's early life and his humble beginnings in the favelas of Brazil, as well as his meteoric rise to global stardom. It also examines the effects of fame and celebrity on Pelé's personal life, and how he used his platform to fight for social justice. Featuring interviews with Pelé himself, as well as family members, friends, and fellow footballers, Pelé is an intimate and insightful portrait of one of the most important sports figures of the 20th century.
Most of them are available on video streaming services, you can use VidiCable to download them to your devices and watch them offline without restrictions. It supports more than 15 sites, just give it a shot!
Got another minute? Check out:
Download Why Women Kill and watch them offline without limits.