Keep HBO Max Video after Canceling Subscription
As a streaming platform that charges high expenses for its subscription, HBO Max houses a vast collection of shows owned by Warner Media, as well as a slew of HBO Max-exclusive originals. The monthly membership fee ranges from $9.99 to $19.99, which is way more expensive than that of Netflix, Amazon Prime Video, Disney+, and Hulu. And that's maybe the reason why people choose to cancel their subscription to HBO Max after they have finished the videos they want to watch.
When you subscribe to the membership, HBO Max will allow you to download videos from it. However, the videos can only stay valid within the plan you subscribed to, which means that even though you have downloaded the video, it will still become invalid once your membership expires. Also, the downloaded videos should be watched within 30 days and finished watching within 48 hours during your plan.
The beauty of a good video is that you feel something different every time you watch it again and people love to watch it again and again. So people may try to keep the video forever so that they can enjoy it anytime. But, how? Here we can introduce you a powerful program named VidiCable, which can download videos from HBO Max so that you can keep HBO Max video even after canceling your subscription.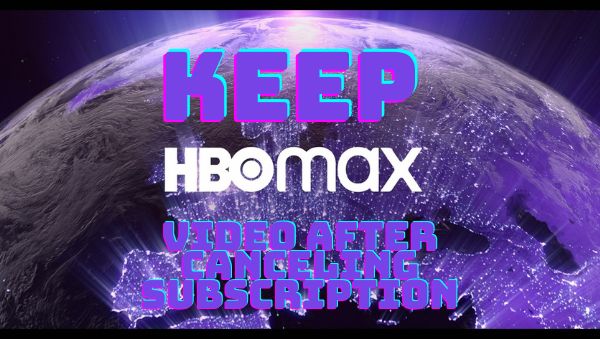 ---
Tool Required: VidiCable HBO Max Video Downloader
VidiCable Video Downloader is an all-in-one program which is designed to download videos from different kinds of streaming platforms. You can download content from HBO Max, Netflix, Amazon Prime Video, YouTube, Disney+, Hulu, Discovery+, Paramount+, TikTok, etc with VidiCable. You can download videos in HD quality to MP4 or MKV format. 720P is the highest output quality for HBO Max videos. However, for Netflix, Amazon, YouTube videos, etc. the quality can reach 1080P and YouTube videos can reach 8K. The videos can keep their original multilingual subtitles as well as audio tracks. VidiCable is specially designed to be user-friendly so that users can download videos without any effort. If you meet any problems during the use of VidiCable, you can ask the support team for help and free updates will be provided afterwards.
Having downloaded the videos from HBO Max with the help of VidiCable, you can keep them even after canceling your subscription.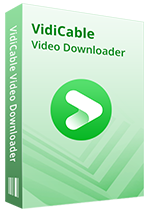 Features of VidiCable HBO Max Downloader:
Free record videos from Twitter, YouTube, Vimeo, TikTok, Dailymotion and more.

Upgrade to record shows and movies from Netflix, Amazon Prime, Disney+, Hulu, HBO Max, Discovery+, Paramount+.

Save your favorite videos in MP4 or MKV format.

Preserve multilingual audio tracks and subtitles.

Safe and clean, no ads or any plugins.
Download Win
Download Mac
---
Tutorial: How to Keep HBO Max Video after Canceling Subscription with VidiCable
VidiCable is available on both Windows and Mac systems. To better understand the tutorial, before you read it below, please install VidiCable on your computer first.
Step 1

Select Website

Launch VidiCable on your computer and there will be a window showing all kinds of streaming platforms for you. Select HBO Max and the program will restart to apply to your selection.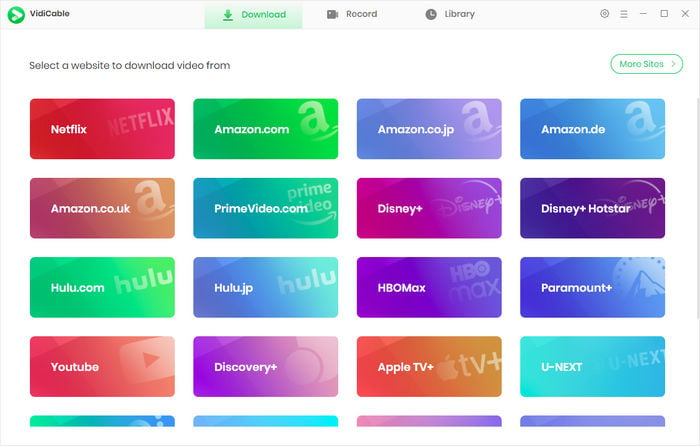 Step 2

Log into Your HBO Max Account

Select Sign In and a page will pop up, prompting you to log in to your HBO Max account. You need to log in to continue the tutorial.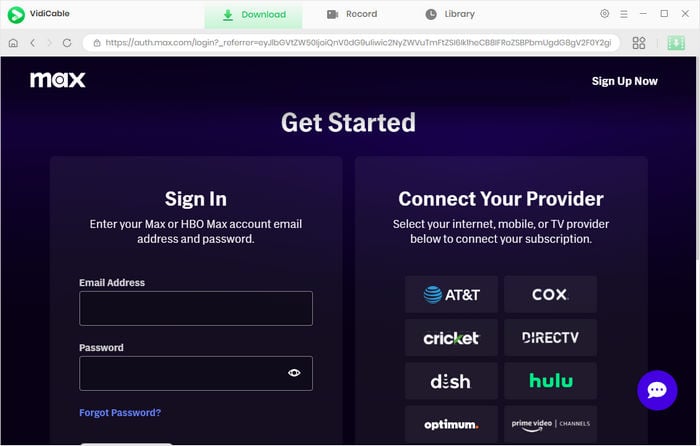 Step 3

Customize Output Settings

Next, you can customize the output settings according to your preference. You can click the Settings button on the upper right corner, which looks like a gear icon to open the Settings window. You can select the output format (MP4 or MKV), video quality (High, Medium, and Low), audio language, subtitle language, etc. To get video in HD quality, you need to choose High video quality.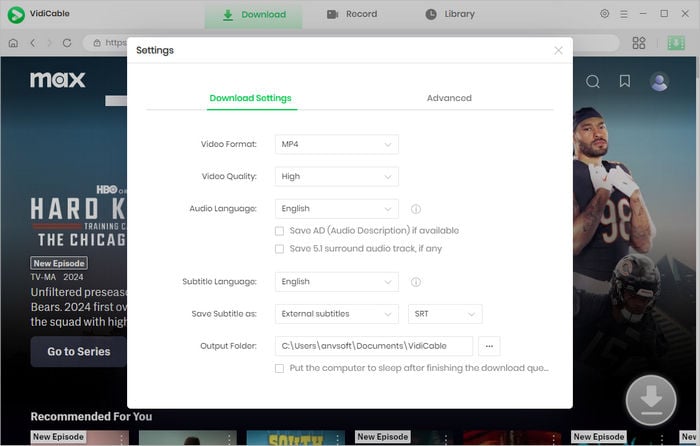 Step 4

Search for the Video

With a built-in HBO Max browser, VidiCable Video Downloader ensures that users can effortlessly navigate the software, emulating their experience on HBO Max. Type the video's name to initiate a search in the search box, and you'll be shown all the pertinent results.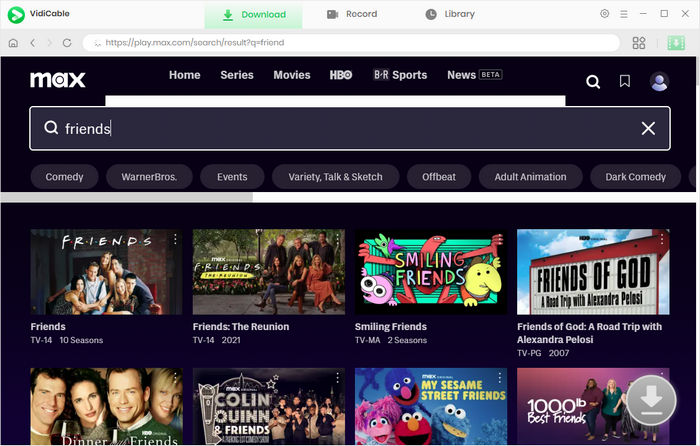 Step 5

Select Advanced Settings

Choose the video's thumbnail, and you will be directed to the video's information page. At the same time, the download button, which is initially gray, will transform into a green color in the lower right corner.

If you want to download HBO Max series, you can first click the Download icon and choose the seasons and titles in the pop-up window, and then click the Advanced Download icon at the bottom left corner, where you can choose the video quality, subtitle language, and audio track.

If you want to download an HBO Max movie, you can click the Download icon to open the Advanced Download window and select download options there.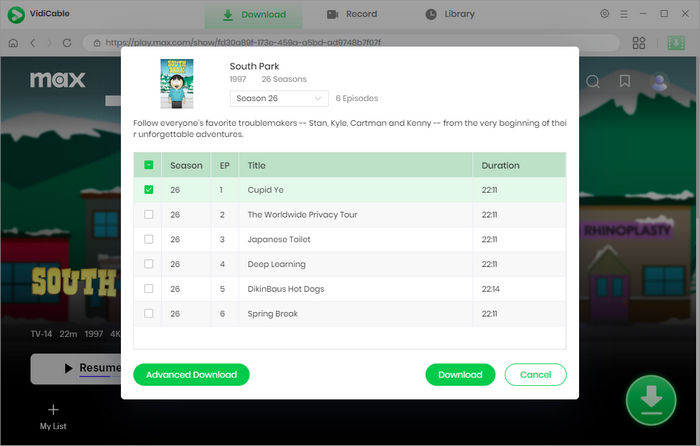 Step 6

Download the Video

Finally, it is time to download the video. Click the Download icon, and the video will be downloaded and saved to the folder you have selected in Step 3. You can find the downloaded video in the Library and locate the video by clicking the File icon.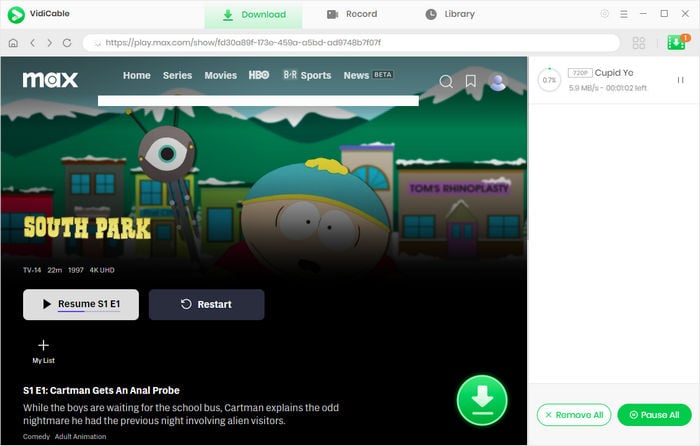 With VidiCable, you can download the videos from HBO Max and keep them after canceling your subscription. You can then enjoy the videos on any device at any time. If you subscribed membership not only on HBO Max, but on other popular streaming platforms, you really should install VidiCable more.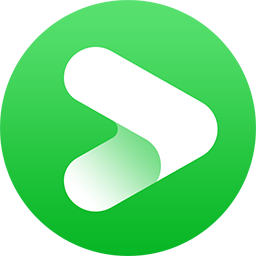 Get your favorite streaming movies& shows recorded right now!
Free Trial
Free Trial
Categories
Got another minute? Check out: