10 Best Movies on Disney+
It must be fun to get some drinks and watch movies with friends or families together. When it comes to picking a movie, everyone has their own taste. However, there must be at least one Disney+ movie that has been watched by every single person. Here we will introduce the 10 best movies on Disney+ for you. Pick one and enjoy the movie with others.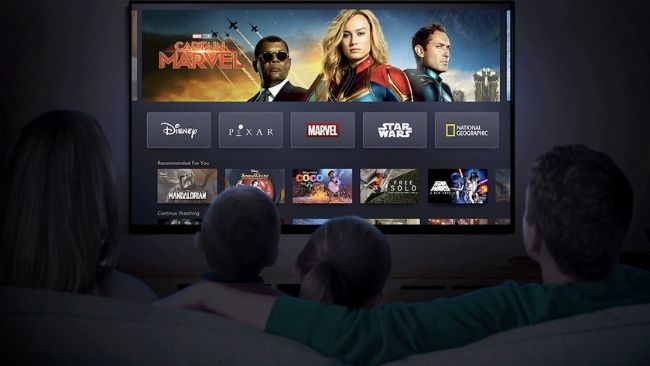 1. The Empire Strikes Back
Director: Irvin Kershner
Cast: Mark Hamill, Harrison Ford, Carrie Fisher, Billy Dee Williams
Introduction: After the Rebels are brutally overpowered by the Empire on the ice planet Hoth, Luke Skywalker begins Jedi training with Yoda, while his friends are pursued across the galaxy by Darth Vader and bounty hunter Boba Fett.
2. Sen to Chihiro no kamikakushi
Director: Hayao Miyazaki
Cast: Daveigh Chase, Suzanne Pleshette, Miyu Irino, Rumi Hiiragi
Introduction: Ten-year-old Chihiro accidentally came to a world ruled by gods, witches, and spirits. In order to save her parents who had been turned into pigs due to punishment, she became Yubaba's subordinate. She experienced many hardships, and finally returned to the human world safely with her parents with the help of Haku.
3. Star Wars
Director: George Lucas
Cast: Mark Hamill, Harrison Ford, Carrie Fisher, Alec Guinness
Introduction: Luke Skywalker joins forces with a Jedi Knight, a cocky pilot, a Wookiee and two droids to save the galaxy from the Empire's world-destroying battle station, while also attempting to rescue Princess Leia from the mysterious Darth Vader.
4. The Prestige
Director: Christopher Nolan
Cast: Christian Bale, Hugh Jackman, Scarlett Johansson, Michael Caine
Introduction: At the end of the 19th century, people did not know much about scientific civilization, so Angel and Burden became magical figures in London by playing magic. The two have been good friends since childhood, yet now they have their own territory in the magic world, and both have ambitions to become the top magician in the music hall.
5. The Lion King
Director: Roger Allers, Rob Minkoff
Cast: Matthew Broderick, Jeremy Irons, James Earl Jones, Whoopi Goldberg
Introduction: Simba is the little prince of the Lion Kingdom, and his father Mufasa is a majestic king. However, his uncle Scar has coveted Mufasa's throne for a long time. Under repeated calculations, Mufasa was killed tragically by Scar, while Simba grew into a strong man amid difficulties and understood the true meaning of responsibility.
6. Alien
Director: Ridley Scott
Cast: Sigourney Weaver, Tom Skerritt, John Hurt, Veronica Cartwright
Introduction: In the future world, human beings can easily travel between the stars and carry out commercial activities in space. Once, a spacecraft suddenly received a strange set of signals, and when the spacecraft finally reached the place where the signal was emitted, it found that it was a set of warning signals.
7. Hamilton
Director: Thomas Kail
Cast: Lin-Manuel Miranda, Phillipa Soo, Leslie Odom Jr., Renée Elise Goldsberry
Introduction: The real life of one of America's foremost founding fathers and first Secretary of the Treasury, Alexander Hamilton. Captured live on Broadway from the Richard Rodgers Theater with the original Broadway cast.
8. Avengers: Endgame
Director: Anthony Russo, Joe Russo
Cast: Robert Downey Jr., Chris Evans, Mark Ruffalo, Chris Hemsworth
Introduction: After the devastating events of Avengers: Infinity War (2018), the universe is in ruins. With the help of remaining allies, the Avengers assemble once more in order to reverse Thanos' actions and restore balance to the universe.
9. Coco
Director: Lee Unkrich, Adrian Molina
Cast: Anthony Gonzalez, Gael García Bernal, Benjamin Bratt, Alanna Ubach
Introduction: Miguel, who loves music, was unfortunately born into a family that regards music as a monster. In an accident, Miguel crossed into the kingdom of the dead. Before the sun rises, he must be blessed by a relative, otherwise he will stay in this world forever. On the way, Miguel met the down-and-out musician Hector, and gradually discovered the long-hidden secret of the dead singer.
10. WALL·E
Director: Andrew Stanton
Cast: Ben Burtt, Elissa Knight, Jeff Garlin, Fred Willard
Introduction: In 2805 AD, the earth was no longer suitable for human habitation due to pollution and a large increase in domestic waste, and human beings were forced to leave their homes. Before leaving, some WALL·E robots were left to clean up the trash. Years later, only one WALL·E survived, and it gradually gained its own consciousness.
Conclusion
We hope that you can find the movie in the list that you are interested in and enjoy the movie with your friends or families. It is a pity that videos downloaded from Disney+ can only be saved for 30 days and you have to finish watching them within 48 hours once you start to watch them. Also, Disney+ videos can only be played on specific TVs, which limits users a lot.
To keep Disney+ videos forever and play them on any TV, here we recommend a powerful program named VidiCable for you. VidiCable is an all-in-one program that helps users to download any video from different websites such as Disney+, Netflix, Amazon, and YouTube. Users can download videos in MP4 or MKV format with their original subtitles and audio tracks kept. If you want to watch Disney+ videos on any TV without time limit, you have to try VidiCable!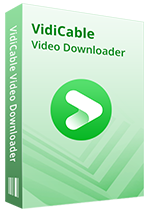 Features of VidiCable Video Downloader:
Free record videos from Twitter, YouTube, Vimeo, TikTok, Dailymotion and more.

Upgrade to record shows and movies from Netflix, Amazon Prime, Disney+, Hulu, HBO Max, Discovery+, Paramount+.

Save your favorite videos in MP4 or MKV format.

Preserve multilingual audio tracks and subtitles.

Safe and clean, no ads or any plugins.
Download Win
Download Mac
Tips:
Old photos and videos are always filled with people's treasured memories. At Christmas, it is also a warm part to reminisce about old photos/videos with the family. Here we introduce you to two capable picture and video editing programs - AVCLabs Photo Enhancer AI and AVCLabs Video Enhancer AI. They apply AI technology and use the AI model to process photos and videos, providing a quick and easy way to improve the quality (up to 8k) of your photos/videos.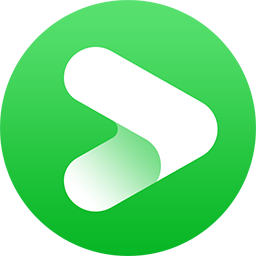 Get your favorite streaming movies& shows recorded right now!
Free Trial
Free Trial
Categories
Got another minute? Check out:
This article will teach you to record videos from Disney+ on your Mac computer with VidiCable.
This article will teach you to download videos from Disney+ in MKV format with VidiCable.