How to Remove Disney+ Download Limits
This article is dedicated to helping those who want to remove Disney+ download limits. Following we will introduce the download limits of Disney+ and the way to remove them for you.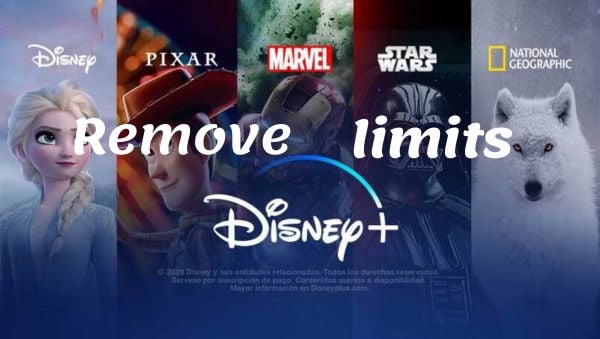 Disney+ enables subscribers access to unlimited downloads of shows and movies on its app for offline playback. Users can download the same title on up to 10 supported mobile devices with available storage space. However, there are some limits of its download feature.
1. Subscribers should connect to the internet with their device at least once every 30 days to retain the downloaded content.
2. Some downloaded content may remain on your devices for a limited amount of time and some titles may be unavailable for download from Disney+.
3. Support for offline viewing is only available on mobile devices. This includes Android and Apple phones and tablets, and Amazon Fire tablets.
4. Disney+ supports three levels of download quality: Low, Medium, and High. The better quality you choose, the more storage and lower download speed it will take. As Disney+ only allows users to download content in its internal app, users need to delete downloaded content for new titles.
If you want to remove the download limits mentioned above and keep all your downloads forever on any device to save storage, the best way is to download those content outside Disney+ app as local files. In that way, you need a professional Disney+ video downloader, which can download Disney content in MP4/MKV format. Here we have a reliable and powerful downloader for you.
The smart tool we are talking about above is called VidiCable Video Downloader, which is a user-friendly application that allows you to easily download videos from various streaming platforms including Netflix, Amazon, Disney+, Hulu, HBO Max, Discovery+, Paramount+, TikTok, YouTube, and more. It's available on both Windows and Mac computers and downloads are saved in MP4 or MKV format. While the maximum quality for Disney+ videos is 720P, VidiCable Video Downloader ensures that all multilingual audio and subtitle tracks are downloaded along with the video. With its wide compatibility and simple interface, VidiCable Video Downloader is a powerful tool for anyone looking to download their favorite streaming content.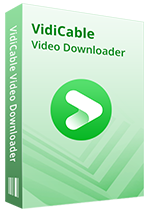 Features of VidiCable Disney+ Downloader:
Free record videos from Twitter, YouTube, Vimeo, TikTok, Dailymotion and more.

Upgrade to record shows and movies from Netflix, Amazon Prime, Disney+, Hulu, HBO Max, Discovery+, Paramount+.

Save your favorite videos in MP4 or MKV format.

Preserve multilingual audio tracks and subtitles.

Safe and clean, no ads or any plugins.
Download Win
Download Mac
---
Tutorial: How to Download Disney+ Videos with VidiCable
To start with, please make sure that you've installed the latest version of VidiCable on your computer.
Step 1

Select Website

Launch VidiCable Video Downloader on your computer, and there will be a pop-up window in the main-interface, enabling you select the website you want to download videos from. Select Disney+ and VidiCable will restart to apply to your selection.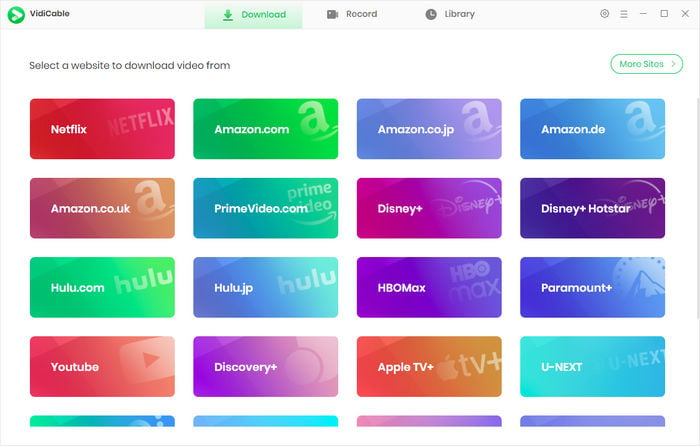 Step 2

Log in to Disney+ Account

Now, you can enter any word into the search bar, and press "Enter", then you will be prompted to log in to Disney+ and select profile.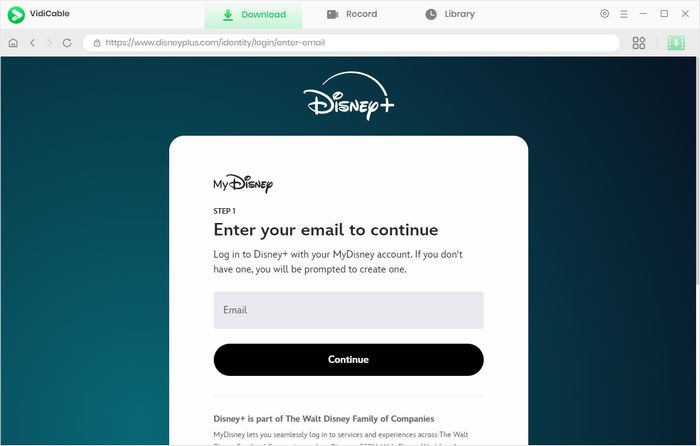 Step 3

Customize Output Settings

Next, click the Settings button on the top right corner to open the Settings window, then you can set the Output Quality, Video Format, change the Audio Language, Subtitle Language and more.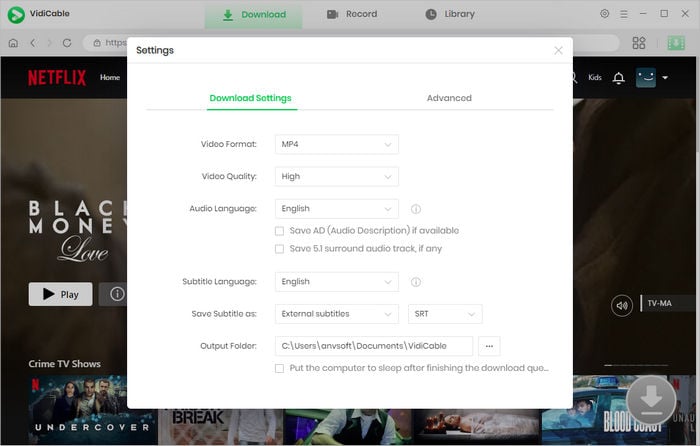 Step 4

Search for Videos

Now, you can search for the videos by entering the name of the video you want to download, or you can navigate to Disney+ web play, copy the video link and paste it to the search box.

Note: The site that you want to download the video from must match with what you've selected in Step 1.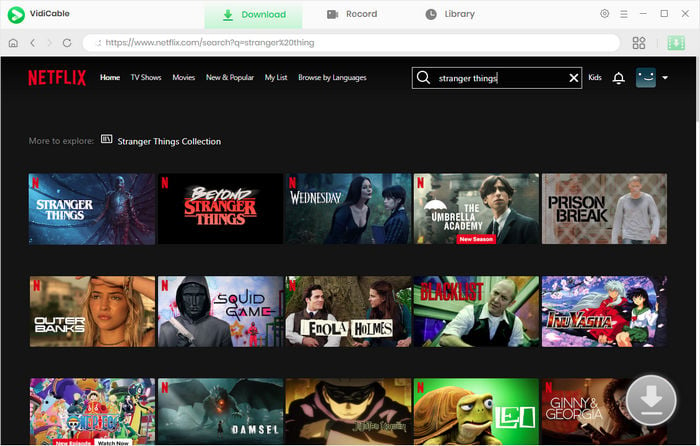 Step 5

Select Advanced Download

Next, please select specific video quality, audio track, and subtitle track in the Advanced Download window.

If you want to download a TV show, simply click the download icon, followed that the Advanced Download window will pop up allowing you to select titles as well as seasons. Then you can choose the audio track and subtitles by clicking "Advanced Download" at the bottom left corner. For downloading a movie, please click the icon beside "Download" to open the window and choose the audio track and subtitles.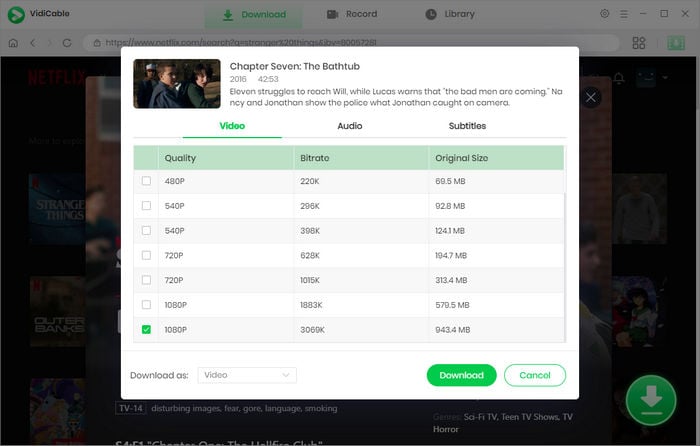 Step 6

Download Videos

The final step is to hit the download button to start downloading Disney+ videos. Once finished, you can find it in the destination folder, or click Library > the folder icon to open the output folder.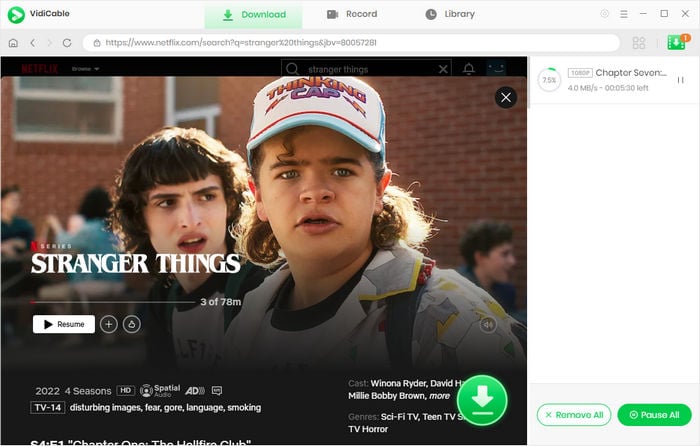 Download Disney+ movies
1. Tap the "Home" tab to browse for a movie, or tap the magnifying glass icon to "Search" the content library.
2. Select the movie you want to download.
3. Tap the download icon to the right of the Play and Add to Watchlist buttons.
Download Disney+ TV shows
1. Tap the "Home" tab to browse for a TV show, or tap the magnifying glass icon to "Search" the content library.
2. Select the TV show you want to download and go to its page.
3. Swipe up until you see the season number dropdown, and tap the download button to the right of it.
4. You can select "Download season" in the pop-up window to download the whole season or swipe up to find and download a single episode.
Delete a single title
1. Find your content by heading to the downloads section, which you can access by tapping the second icon from the right on the app's navigation bar.
2. Find the movie you want to delete and click the smartphone icon to the right of its title.
Delete multiple titles
1. Find the Edit button on the top right-hand corner of your screen in the Download section.
2. Select Edit and several squares will pop up next to each movie or TV title on your screen.
3. Click on those squares to select a specific title or choose several content options simultaneously.
Delete all titles
1. Tap on your profile icon on the bottom right of the screen.
2. Navigate to Settings and select Delete All Downloads.
VidiCable can download batches of ad-free videos as MP4/MKV files from Disney+ at fast-lightning speed. After download, you can transfer the downloads to any device, thus keeping them forever and saving your storage. You can also play the tiles on any device or player as you like. Install VidiCable and remove the annoying download limits of Disney+ now.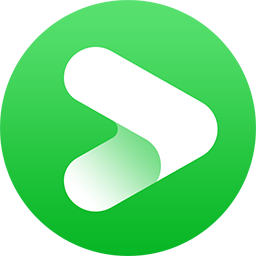 Get your favorite streaming movies& shows recorded right now!
Free Trial
Free Trial
Categories
Got another minute? Check out:
This article will teach you to download videos from Disney+ in MKV format with VidiCable.
This article will teach you to record videos from Disney+ on your Mac computer with VidiCable.