How to Download Hulu Video in MKV Format
With more than 43,000 TV episodes and 2,500 films in its library, Hulu is popular in its marketing countries: America and Japan. Hulu might be the cheapest streaming platform among the six mainstream streaming platforms as it only charges $7.99 or $17.99 (no ads) a month.
Cheap as it is, Hulu also put lots of restrictions its the use. For example, Hulu's ad breaks are quite frequent, with an average of at least 5 ads per show. Also, you can only download 25 videos at most, downloaded videos must be watched within 30 days, and once you start to watch a video, you have to finish watching it within two days. Moreover, you cannot download videos from the official website of Hulu, instead, you need to install its application to download the videos.
Lots of people are desired to download videos from Hulu so that they can keep watching them and skip the ads. Most apps in the market can only download videos in MP4 format, yet there are still people who do not care about the storage and wants to watch clearer videos, wishing to download videos in MKV format.
So, how can we download Hulu video in MKV format? Here we have a powerful program named VidiCable Hulu Video Downloader for you that can help you download Hulu video in MKV format.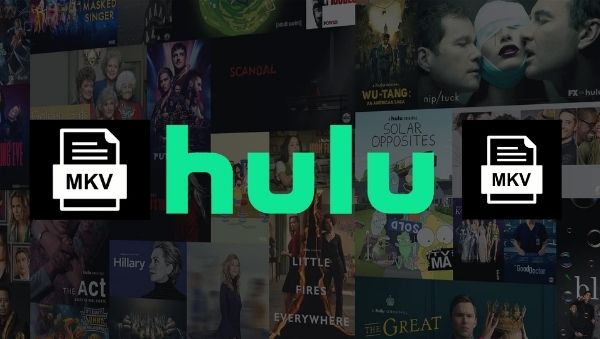 ---
Tool Required: VidiCable Hulu Video Downloader
VidiCable Video Downloader is a powerful and professional all-in-one tool that enables people to download videos from different social platforms and streaming platforms such as Twitter, Facebook, TikTok, YouTube, Netflix, Amazon, Disney+, Hulu, Discovery+, Paramount+, etc. This program is designed to be user-friendly and concise, making it possible for users to download videos without any difficulty.
VidiCable is available both on Windows and Mac systems. It helps to download videos in MP4 or MKV format. Downloaded videos are kept with their original subtitles and audio tracks. People can watch downloaded videos offline on any device without limitations and free from ads. With the help of VidiCable, people can download Hulu videos in MKV format and enjoy them at any time. Read the following tutorial and learn to download videos from Hulu.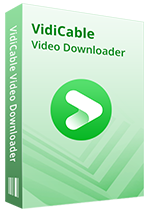 Features of VidiCable Hulu Downloader:
Free record videos from Twitter, YouTube, Vimeo, TikTok, Dailymotion and more.

Upgrade to record shows and movies from Netflix, Amazon Prime, Disney+, Hulu, HBO Max, Discovery+, Paramount+.

Save your favorite videos in MP4 or MKV format.

Preserve multilingual audio tracks and subtitles.

Safe and clean, no ads or any plugins.
Download Win
Download Mac
---
Tutorial: How to Download Hulu Video in MKV Format with VidiCable
Read the tutorial and follow it to operate VidiCable step by step.
Step 1

Select Website

Launch VidiCable Video Downloader, and there will be a pop-up window showing different websites. Choose the website of Hulu.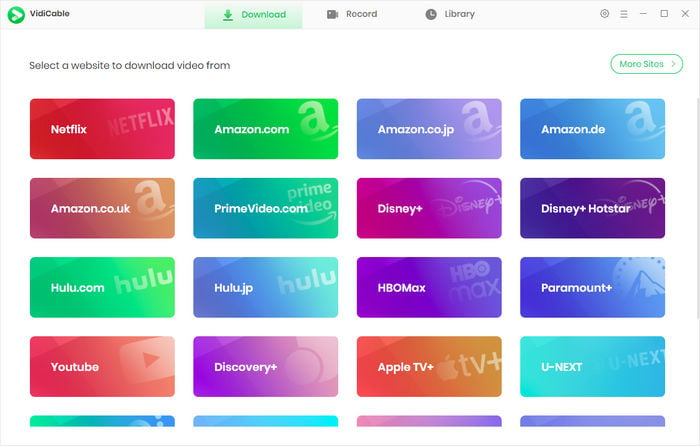 Step 2

Log into Hulu Account

After you click Sign In, a login page will open, prompting you to log into your Hulu account.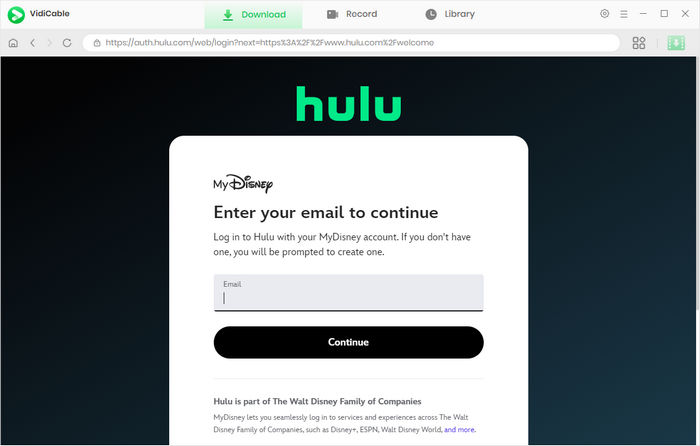 Step 3

Customize Output Settings

The Settings button, which looks like a gear icon, is in the upper right corner, where you can set the output quality, video format, audio language, subtitle language, and so on. Please select MKV as the video format.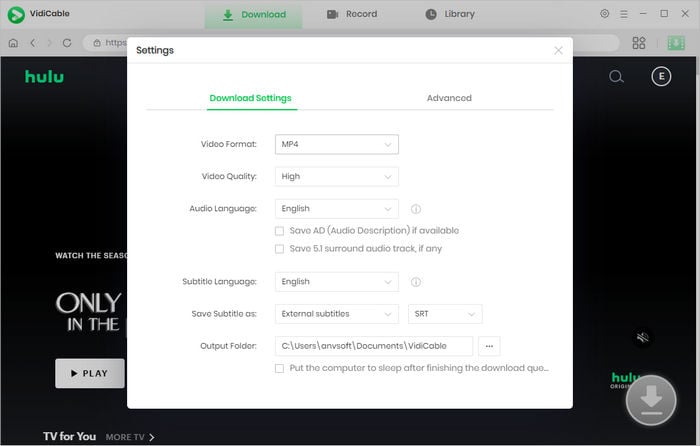 Step 4

Search for Videos

Having selected your output settings, you can search for the video you want to download. With an built-in Hulu browser, VidiCable Video Downloader ensures that you can effortlessly operate the software as you always do on Hulu. You can find the video by searching the name of the video in the search box and then VidiCable will list all the related results for you.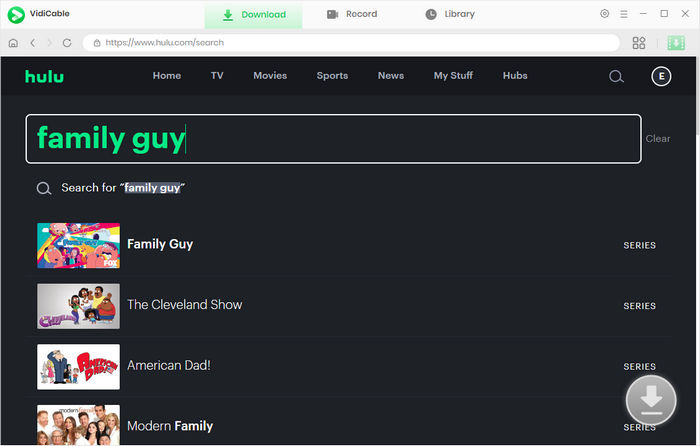 Step 5

Select Advanced Download

Upon clicking on the thumbnail of the video, you will be directed to the video's details page. Meanwhile, the gray download button in the lower right corner will transform into a green button.

If you want to download a TV show, you can click the download icon, and then there will be a pop-up window showing up for you to select titles as well as seasons. And you can click Advanced Download at the bottom left corner to choose the advanced settings. If you want to download a movie, you can click the download icon to open the Advanced Download window.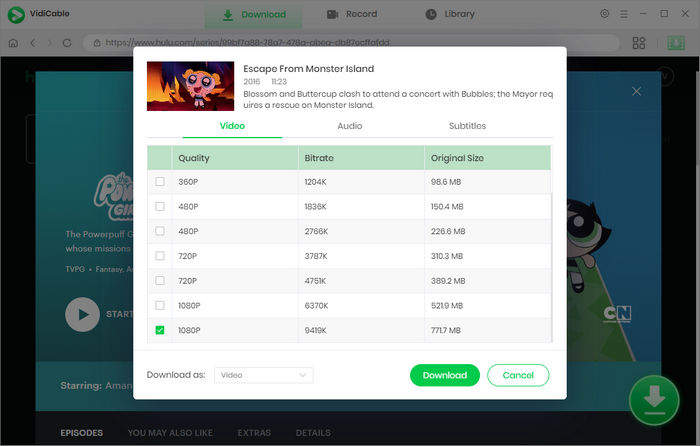 Step 6

Download Hulu Videos

Now, you can click the download button to download the Hulu video that you are interested in MKV format on your computer. All the downloaded videos will be saved to the folder you have selected previously. You can click Library to check the downloaded videos.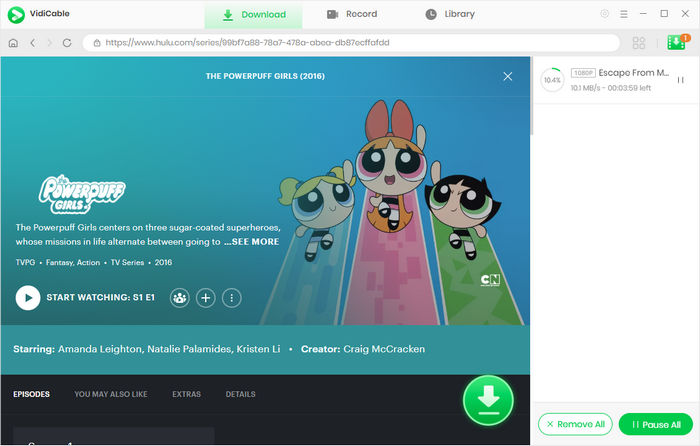 With the help of VidiCable Video Downloader, you can download Hulu videos to MKV or MP4 format to enjoy on any device at any time. Moreover, you can also download videos from multiple social and streaming platforms such as Netflix, YouTube, Amazon Prime Video, TikTok, and Twitter. VidiCable is an all-in-one tool, which is professional and easy to use. We believe that VidiCable is the best choice for you. Download it and have a try!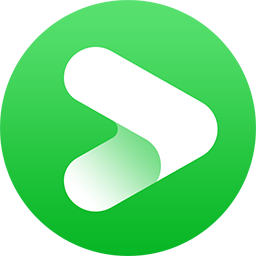 Get your favorite streaming movies& shows recorded right now!
Free Trial
Free Trial
Categories
Got another minute? Check out: